Chablis Grand Cru Blanchot Wine
Blanchot is one of the seven officia climatsl  of the Chablis Grand Cru hill, located on the eastern side of the Serein river above the town of Chablis itself. It is the southernmost of the Grand Cru climats, sitting in a side valley around the corner from the famed Les Clos  vineyard. Blanchot wines are quite distinctive from the other Grand Cru wines: considerably lighter in style, they tend toward flavors of lime and grapefruit with accentuated minerality.
The vineyard covers 32 acres (13ha) of steep slopes above the Vallee de Brechain, across which lies the Montée de Tonnerre Premier Cru climat. It is clearly defined as a vineyard: while the homogenous Les Clos vineyard covers the southwestern face of the hill, Blanchot covers everything on the southeastern side, with forest covering everything higher on the hill. The small village of Fyé is at the very eastern end of the vineyard.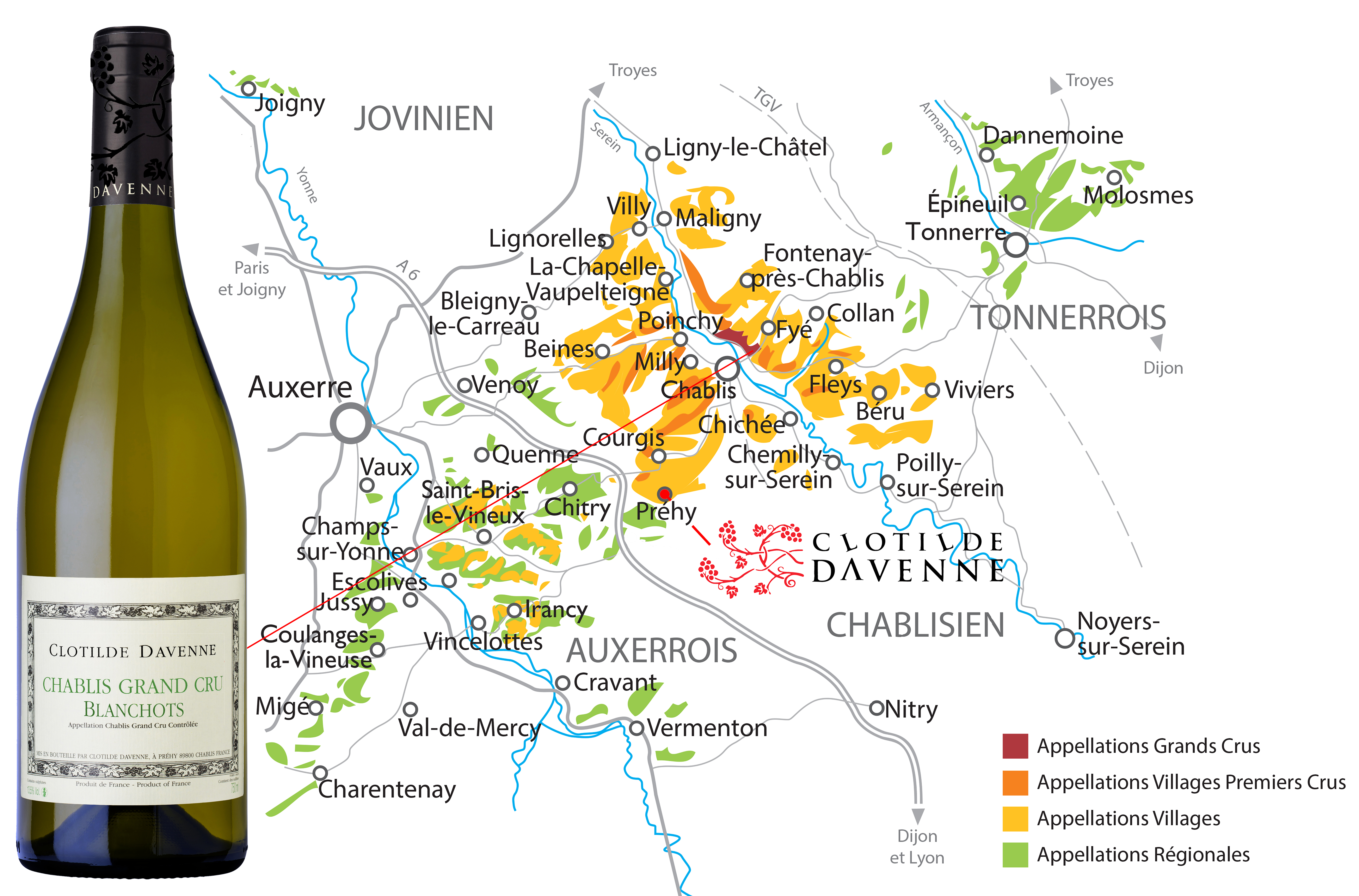 Blanchot is particularly unusual for a Grand Cru climat as it faces southeast rather than southwest, giving it more protection from the intense afternoon sunshine. Instead, exposure to the gentle morning sun makes for a much slower ripening period for the grapes, which develop less-pronounced fruit flavors and more fresh acidity. This cooler mesoclimate  means that the Blanchot climat is often the last of the Grand Cru vineyards to be harvested.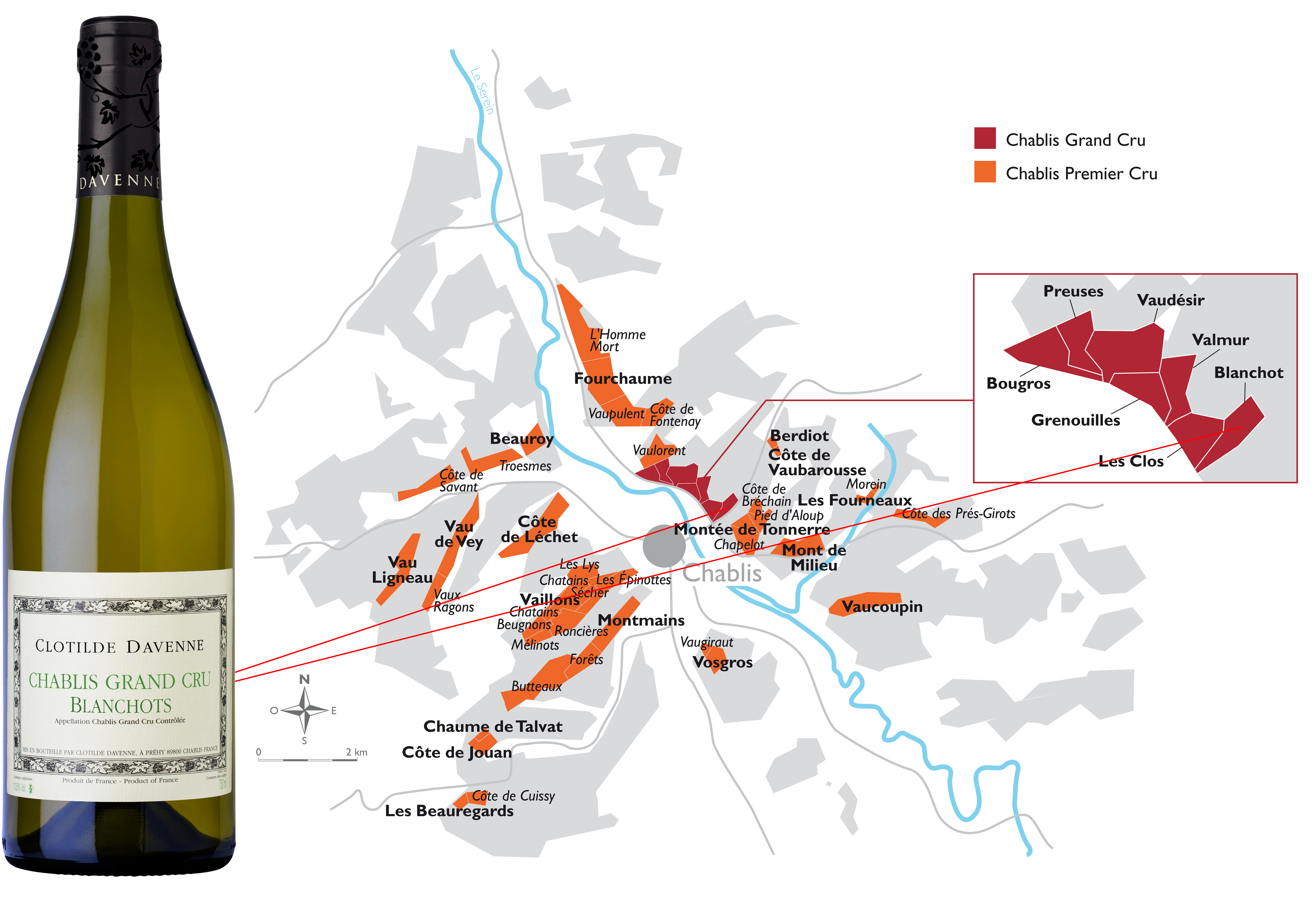 The name Blanchot refers to the distinctive white color of the soils here: blanc is the French word for white. This soil is derived from the Kimmeridgian subsoils that are found in the best vineyard sites in Chablis – the result of an ancient sea. In Blanchot, the well-drained white clay soils are shot through with small marine fossils as well as some deposits of iron-rich blue clay, which gives added minerality to the wines.
Blanchot Grand Cru wines are less ageworthy than other Chablis Grand Cru wines due to their lighter character and less-complex flavors. It is for this reason that they are not often held in as high a regard as wines from Les Clos and Valmur, both of which are often considered Chablis' best.