Chablis Montmains Wine
Montmains is a Premier Cru climat  in Chablis, stretching along an exposed hillside to the southwest of the town of Chablis itself. It is one of Chablis' best known Premier Cru vineyards, producing fresh, elegant wines with good minerality from the Chardonnay grape variety.
This vineyard is in fact made up of several, in the Chablis convention: Butteaux and Forets  are Premier Cru climats in their own right but are also permitted to use the Montmains Premier Cru name. This is also the case for the Vaillons Premier Cru  vineyard to the north of Montmains: the two are separated by a thin strip of land sanctioned only for use in basic Chablis AOC  wines. Together, these two Premier Cru vineyards account for a large proportion of Chablis Premier Cru wine.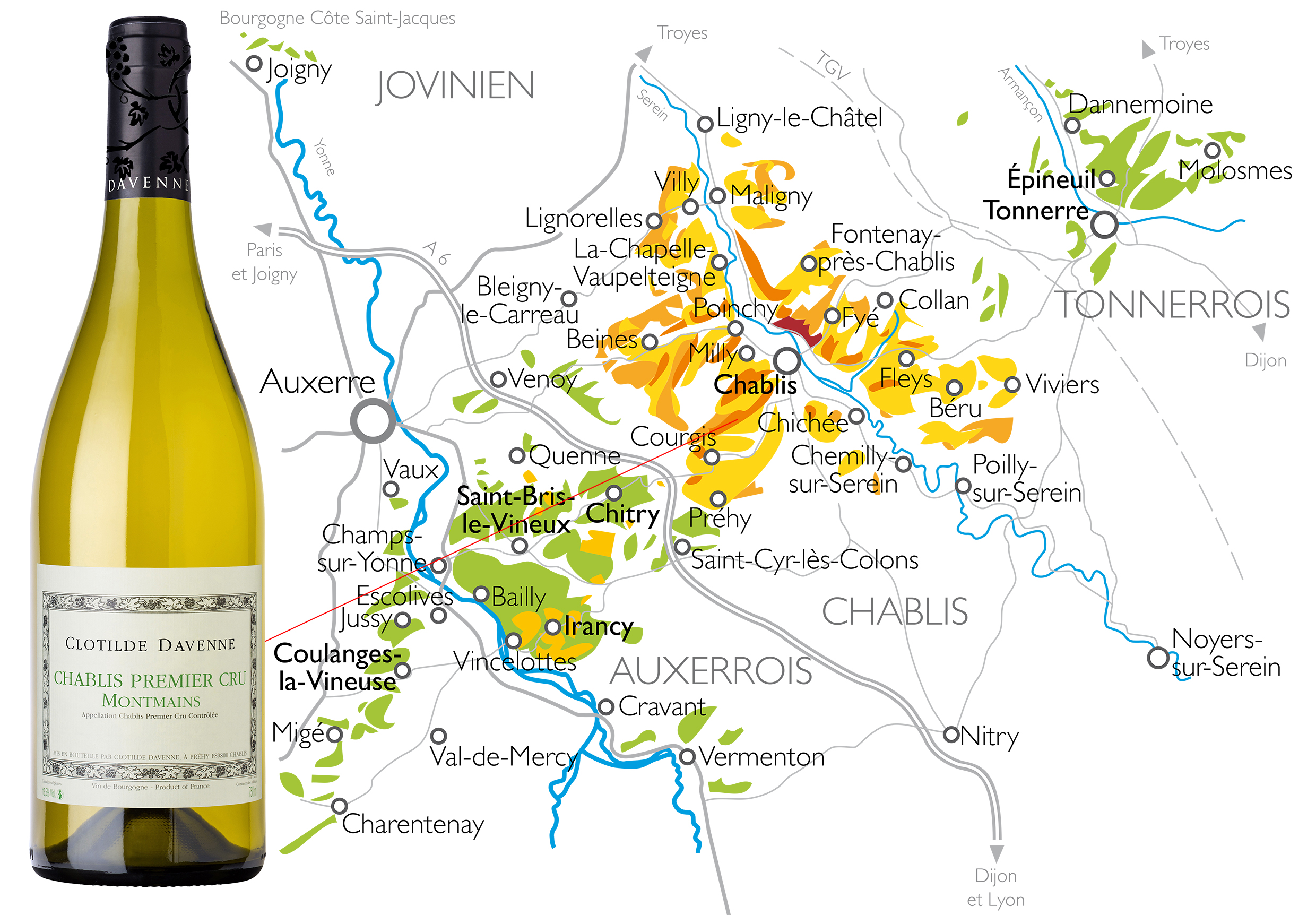 A Montmains wine label
The terroir  in Montmains is suited to a lighter, leaner expression of Chardonnay. Angled slightly east toward the morning sun, the slopes of the vineyard have enough sunshine to ripen grapes, while still retaining the fresh acidity that is so important to Chablis wines. This is in stark contrast to the southwestern orientation of the Grand Cru  vineyards on the other side of the river, where more intense sunlight gives a riper, more powerful style of wine.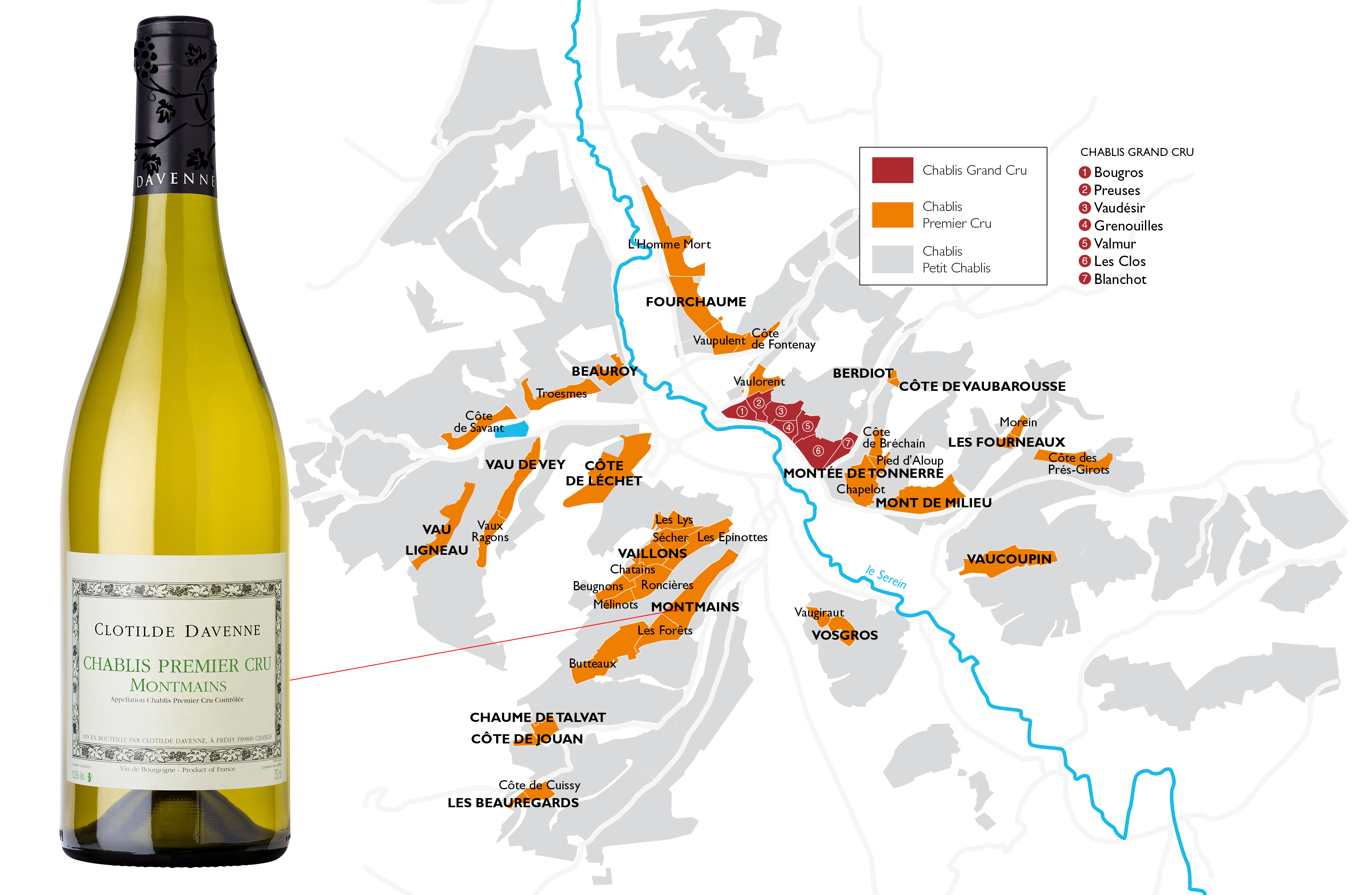 Montmains' Kimmeridgian soils set it apart from other vineyards, as they are particularly stony and shallow. These rapidly draining soils with high levels of limestone have low fertility, which concentrates grapes as vigor and vield  are reduced. Kimmeridgian soils are often credited with imparting the intense minerality to Chablis wines, and are usually one of the key factors in delimiting a vineyard as Premier or Grand Cru.
While many of the region's producers create a Montmains Premier Cru wine from grapes blended from several of the area's vineyards, there is a push toward single-vineyard wines that are labeled under the Butteaux or Forets labels. This is unusual for Chablis: most sub-climats rarely, if ever, appear on labels.