Detailed description
Chablis Vaillons Wine
Vaillons is one of the largest Premier Cru vineyards in Chablis, located in a valley to the southwest of Chablis town itself. Here, on the western side of the Serein river, a southeasterly aspect and high-quality Kimmeridgian soils make for an excellent teroir.  Chardonnay based wines made in the Vaillons vineyard tend to be floral and more delicate than those from the other side of the river, but still retain Chablis' characteristic intense minerality.
The 275-acre (110ha) Vaillons vineyard is in fact a group of several smaller Climats, all Premier Crus in their own right. As specified in the Chablis AOC law, wines produced by certain vineyards may take the name of the best-known climat in the area instead of their own: in this case Vaillons.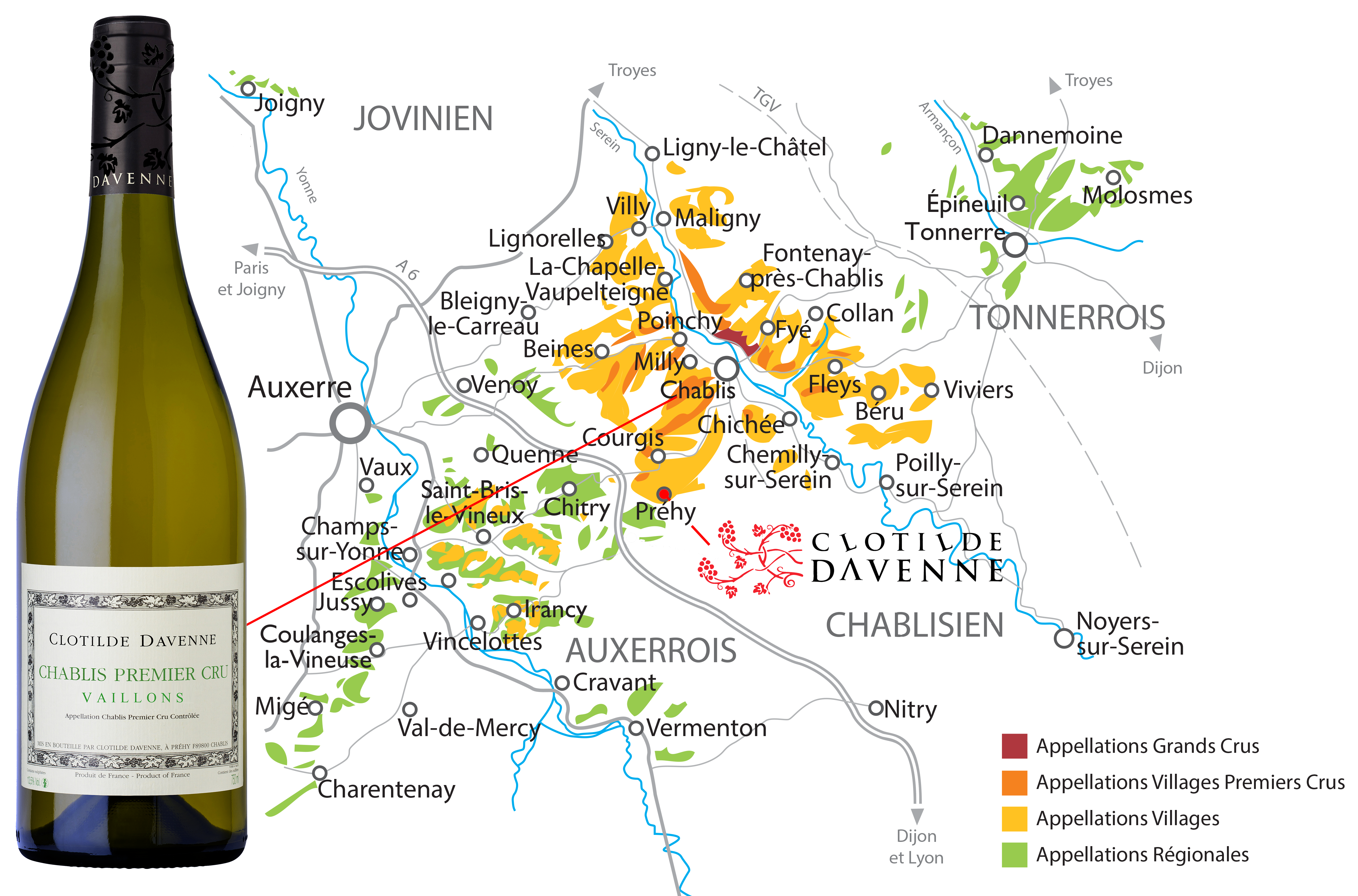 The Vaillons vineyards cover the side of a southeast-facing hill that ranges from steep in the west to a more gentle slope in the east. Exposure to sunlight is plentiful on the Vaillons hill, particularly in the mornings, and so grapes are able to reach optimum ripeness in the region's relatively cool climate, while retaining fresh acidity. However, this sunlight is less intense than the afternoon sun felt by the southwest facing slopes (like in the Chablis Grand Cru  vineyards) and the wines are correspondingly lighter.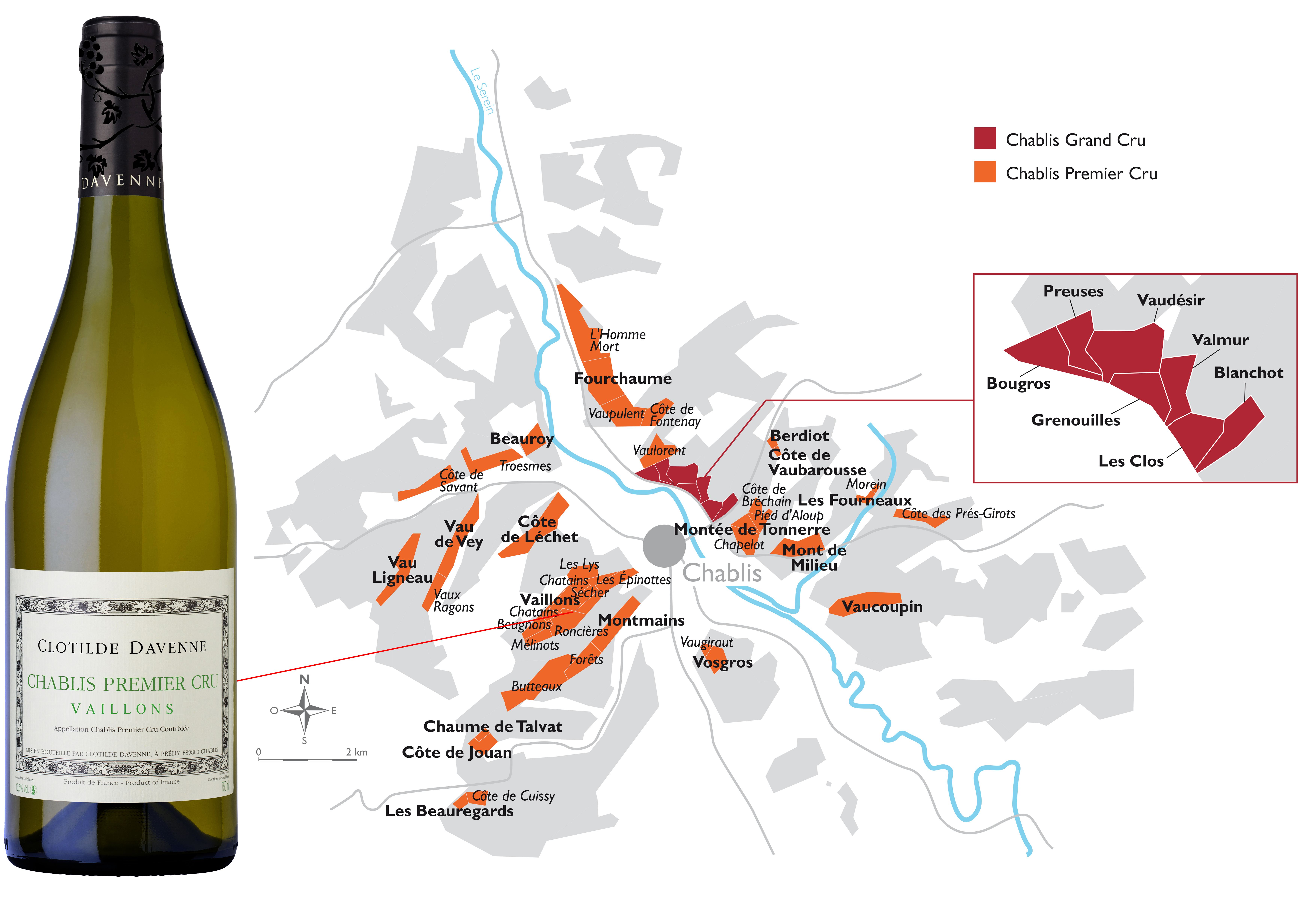 Vaillons has the same Kimmeridgian subsoil that is found in Chablis' best vineyards. This chalky clay soil is the result of an ancient sea that once covered northern France: tiny marine fossils throughout have led to a high proportion of limestone, contributing to the stony characters in Chablis wines. However, the soil varies considerably across the large vineyard in terms of depth, color and limestone content, and so there is some variation in terroir. Vignerons are able to blend portions of the various vineyards to produce their own take on the Vaillons Premier Cru wine.
Technical sheet / documentation