Detailed description
The Auxerre vineyards (pronounced "Ausserre"), lying on either side of the river Yonne, boast ancient lineage, thanks to the abbey of Saint-Germain and a proximity to Paris.
Today they are very much alive. In 1993, wines from the communes of Auxerre, Vaux, Champs-sur-Yonne, Augy, Quenne, Saint-Brisle- Vineux and Vincelottes were granted the right to add a local identifier to the appellation Régionale Bourgogne.
In any case, these vineyards continue to have their own distinct personality.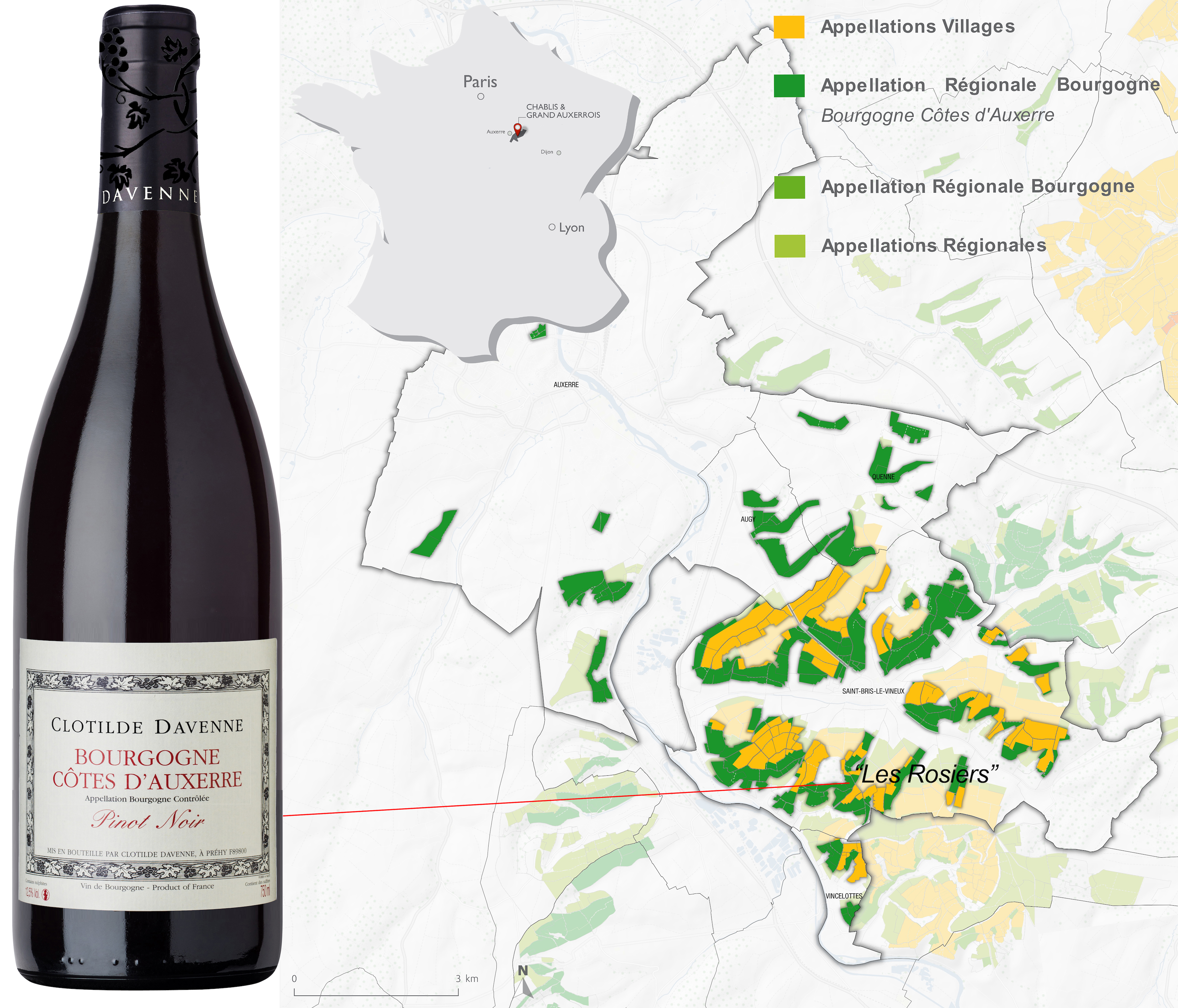 These vineyards form part of Bourgogne's "golden gate", lying as they do on Jurassic limestones (Kimmeridgian and Portlandian).
Appellation Régionale of the Auxerrois region (Yonne).
The name CÔTES D'AUXERRE can only be added to the word BOURGOGNE for red, white and rosé wines produced within the defined area of the appellation.
An intense ruby colour and a nose of cherries and strawberries with hints of black pepper underpinned by mineral notes. A silken wine with discreet tannins. Liquorice accompanies cherries and wild strawberries when tasting balanced and a good example of the wines of this terroir.
Serve with roasts, barbeques, paella and cheese.