Chablis Grand Cru Bougros Wine
 Bougros is one of the seven climats  of the Chablis Grand Cru  white wine appellation, located at the northwestern edge of the Grand Cru hillside. The wines made from this vineyard are quite rounded and less austere than those from the other Chablis Grand Cru climats. Solid but elegant, they tend to be more accessible when young.
The vineyard covers about 37 acres (15ha) of slopes on the edge of the Serein river just east of Chablis town, with its vines planted in much-prized Kimmeridgian soil – an essential ingredient in the Chablis terroir. The Les preuses  Grand Cru vineyard lies above Bougros on the hill, and the Fourchaume 1er Cru  vineyard is just to the north.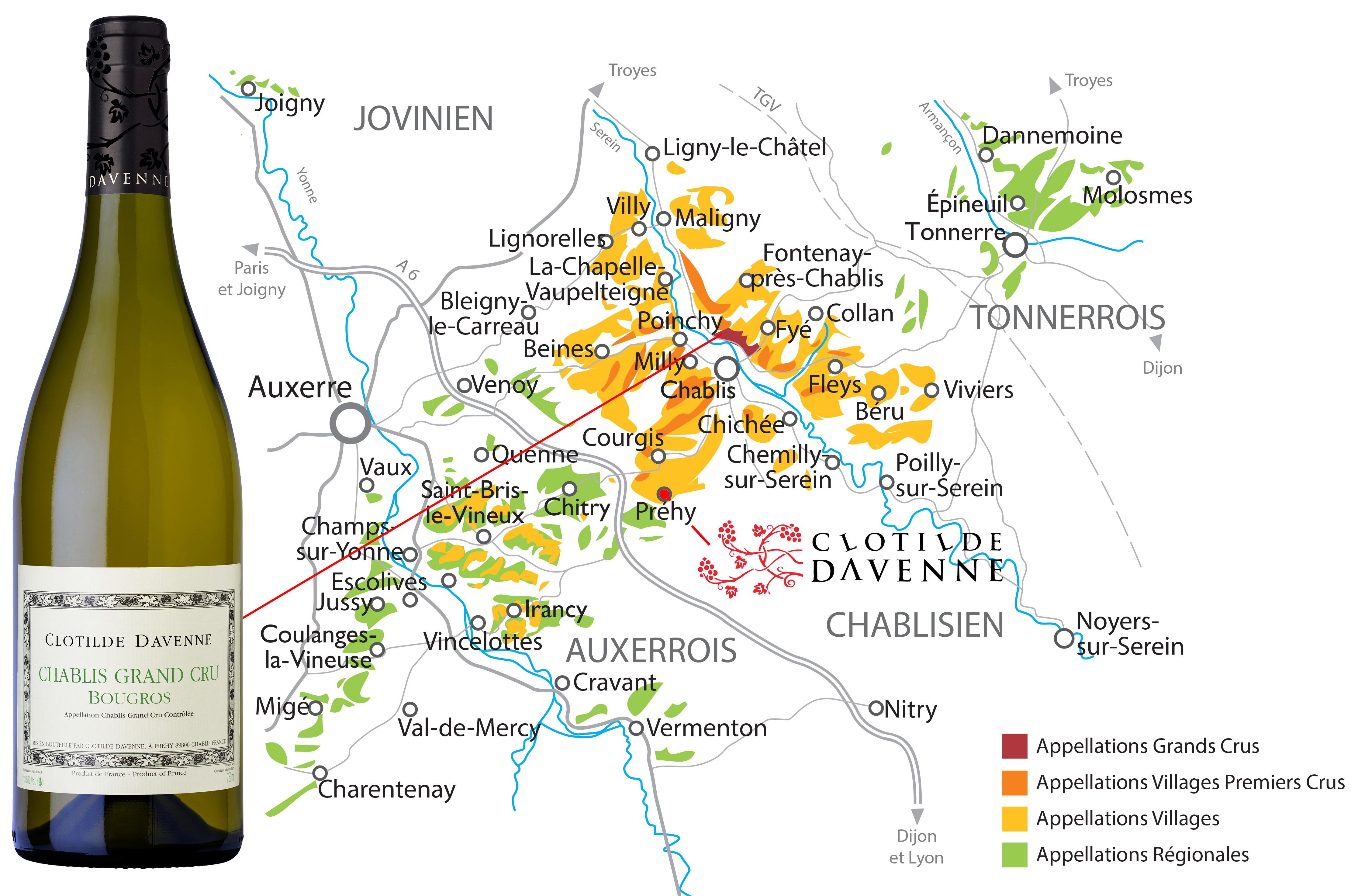 The climat's close proximity to the river means that its relatively deep soil contains a high proportion of clay. This calcareous soil is richer than in the other Grand Cru vineyards, retaining water more efficiently and lending a subtle earthiness to the Bougros wines (rather aptly, the name Bougros is thought to come from the French words for thick and mud).
Bougros is one of the steepest of the Grand Cru slopes, facing southwest toward the afternoon sun. This aspect means the vines have a good exposure to sunlight, increasing ripening opportunities and leading to phenolic  richness in the grapes. However, this is tempered by the cool north Burgundy climate, and this ripeness never comes at the expense of acidity : Bougros wines remain balanced, with a characteristically intense minerality.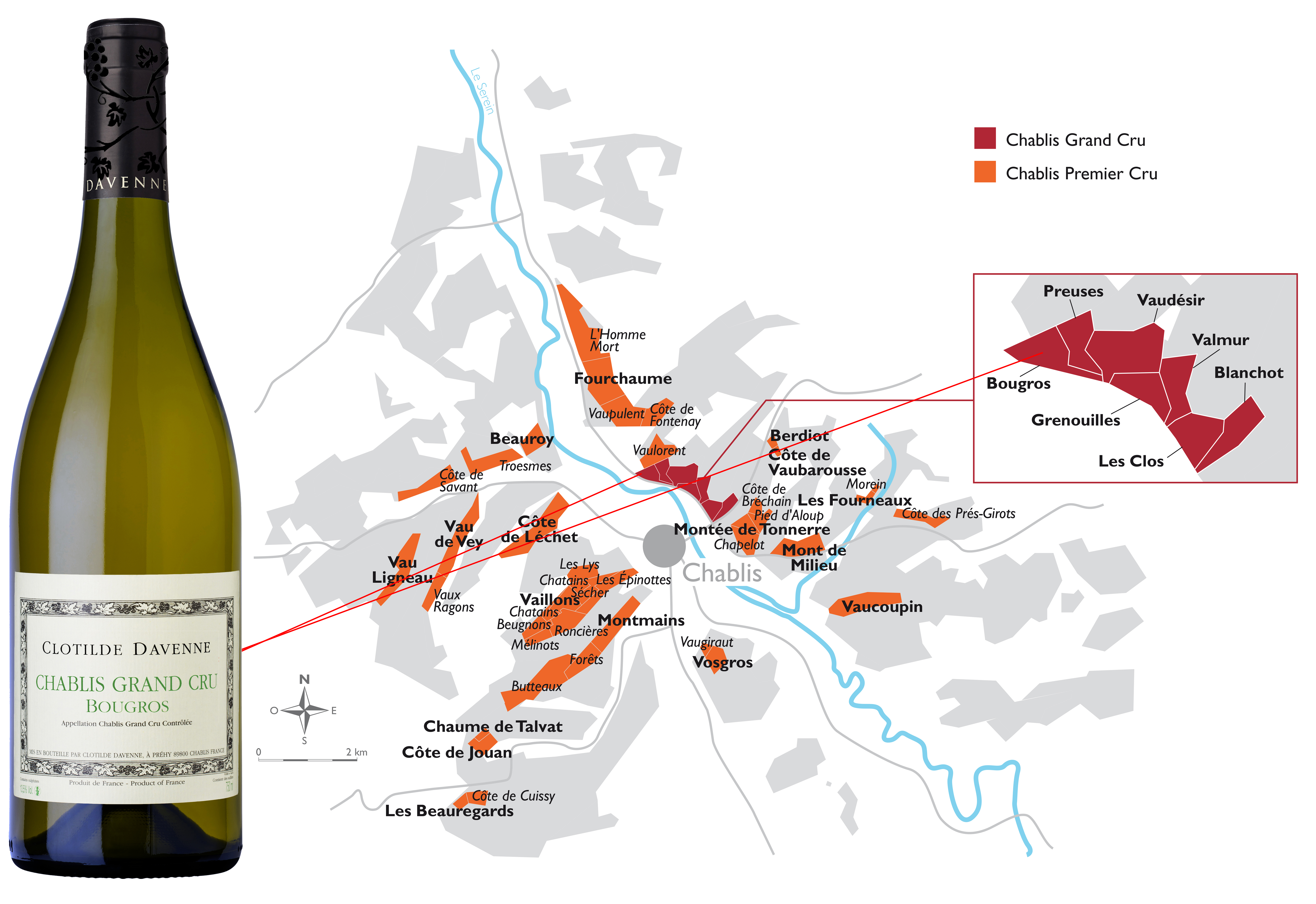 At the bottom of the Bougros slopes, where they drop sharply towards the banks of the Serein, is the Cote Bouguerots. This is an unofficial, but clearly distinct sub-climat, with whiter soils and steeper slopes than the rest of Bougros. Domaine William Fevre produces Cote Bouguerots wines from the grapes grown here.