We collaborate with Winetourism.com and Vinjournalen.se.   ;-)
Finishing Fabulous France at Clotilde Davenne Winery
Published Septembre 28, 2018 in Europe, France on the website golftravelandleisure.com

Part 4 of Edward Keirsh's adventure to France during Ryder Cup Paris was bustling with fashionistas, and that was to be expected since it was Fashion Week, a time to celebrate Dior, Armani, Hermes and Tom Ford. Not a time to celebrate the Ryder Cup which was more my fashion - so I decided to leave Paris for one more day in Burgundy - to drink great wine and to decompress from all the pastries and rich food I was eating.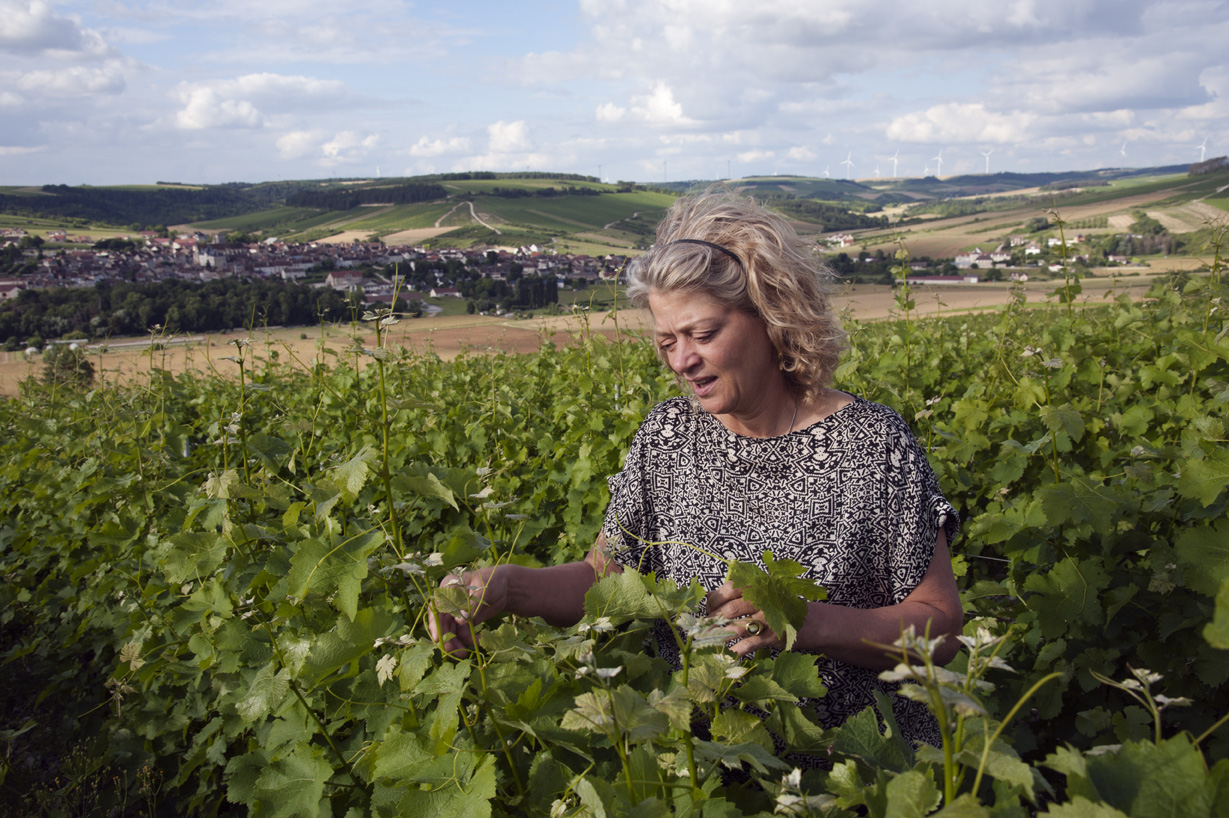 Bourgogne and its amazingly remarkable small towns like Noyers and Vezelay were certainly more my style. But with limited time before my return trip hope I drove to relatively nearby Chablis.
Packing my clubs for another day, and after negotiating many small roads, I ultimately arrived at a vineyard named after owner Clotilde Davenne, a small winery not far from the magical towns of Irancy and Vezelay.
There was no golf course nearby, but the lunch in the vineyard owned by Ms Davenne, a woman whose passion for terroir and grapes compelled her to produce a wonderful SAint Bris a few years ago, was magnificent.
"We produce about 250,000 bottles a year after my being here about 12 years," says Ms. Davenne, who is strikingly charming and soft-spoken. "It was a big risk my getting into the wine business, a woman in a man's world. But I am my own boss, and I love what I do."
Sitting together in a small building near the fermentation vats, we enjoyed a wonderful lunch with homemade dishes next to her workers, and the smell of grapes was intoxicating.
"I want to make wine expressive of fruit, and this year has been a fabulously productive harvest," adds Davenne. "Years like this one make me forget the bad years."
Davenne's passion for her grapes is infectious. Her feeling are so obvious, so charged with satisfaction, I can easily forget the gorgeous fashionistas in Paris, forget my not being close to the Ryder Cup action - and so memorable I forgot I was going home soon. Davenne, like France, was enthralling.

The top 10 white wines for spring
 Clotilde Davenne Sauvignon Saint-Bris 12.5%vol, France.
 A curiosity and a tasty one, too: a sauvignon blanc from chardonnay country. The village of Saint-Bris-le-Vineaux is the only appellation in Chablis to permit the variety and Clotilde Davenne has fashioned a delightfully crisp, lean and minerally example. It cries out for a plate of seafood.
Best white wines for winter
by Jane MacQuitty
Saint-Bris Clotilde DAVENNE   Savage Selection
Saint-Bris Sauvignon is the only patch of sauvignon in a sea of chardonnay in nothern burgundy. It doesn't alaways deliver but this one is a plum : vibrant, smoky and concentrated, with a brillant punchy verdant finish. Great with seafood.