On the palate, it offers a fine balance between delicacy and liveliness, with a lingering, fine finish.
Food and wine pairings: Goat's cheese, curry, sea bream ceviche.
It should be drunk young, between 8 and 10°C, but can also be kept for a few years to gain in roundness and complexity.
This is a wine that will appeal to connoisseurs of quality wines looking for an original and refined discovery.
This is a Sauvignon Blanc.
Often light gold, brilliant. This is a stone's throw from Auxerre.
Saint-Bris has notes of citrus (grapefruit, tangerine), peach and crushed blackcurrant leaves. Sometimes accompanied by exotic nuances (lychee), this complexity leads to a full, floral and tender fruitiness tinged with a spicy, iodised finish.
With age, it develops aromas of jam and candied fruit. Enjoy it young or after a few years.
Vinification and ageing:
After harvesting at optimum ripeness, de-stemming, sorting, skin maceration for a few hours and pneumatic pressing, vinification is carried out Spontaneous alcoholic and malolactic fermentations are controlled at low temperatures, ageing is carried out for 8 to 12 months before fining, filtration and bottling.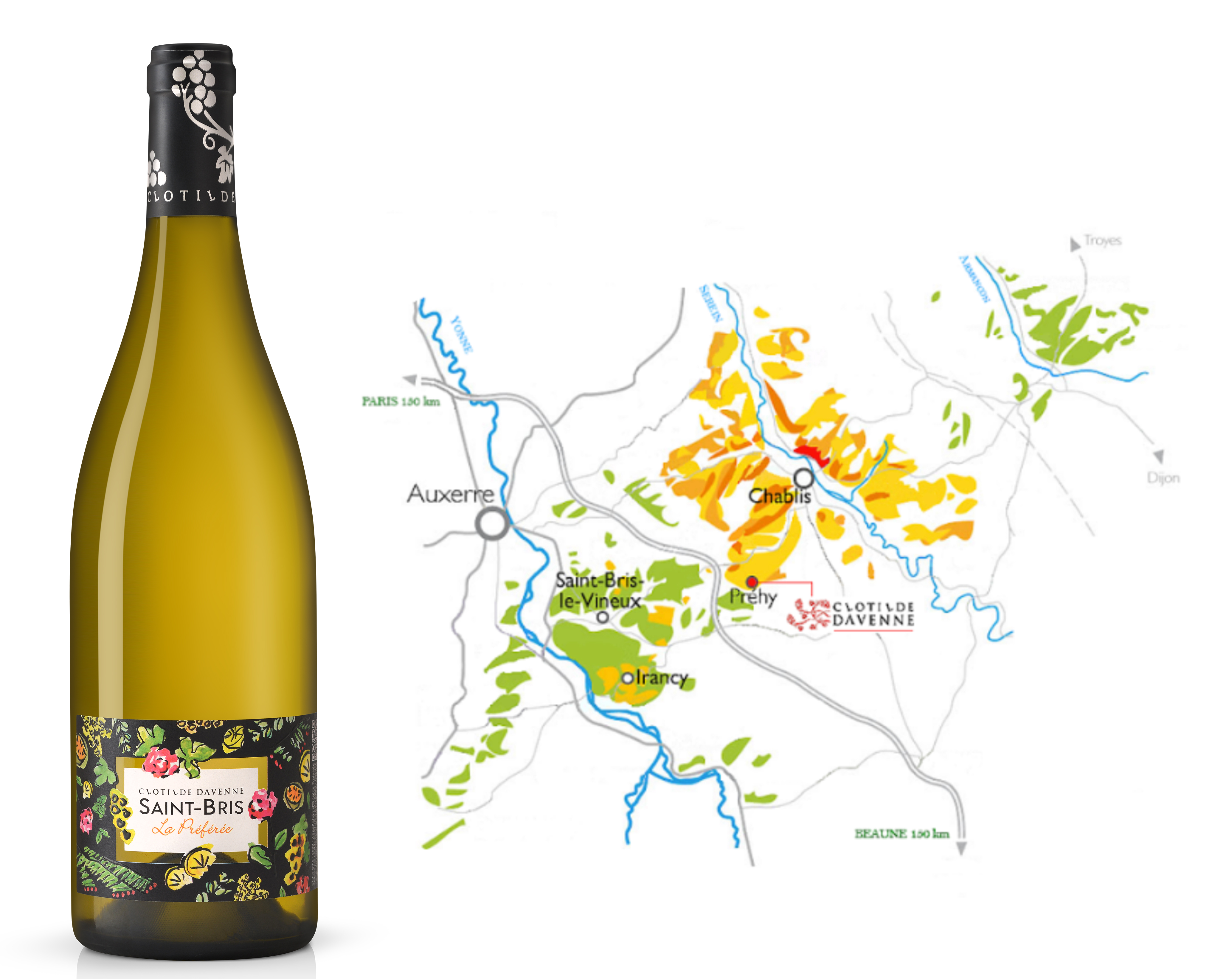 Terroir:
In the heart of the Auxerrois vineyards and on the banks of the Yonne, Saint-Bris-le- Vineux, an old stone village, rests on extraordinary medieval cellars, the most astonishing in Burgundy: they run under the whole country. Added to this are the old Bailly quarries (the stone of the Pantheon in Paris), 3.5 hectares of cellars 60 metres underground!
Saint-Bris is well worth a visit.