Chablis Fourchaume Wine
Fourchaume is one of the best known Premier Cru vineyards in Chablis. The vineyard is located just to the north of Chablis town on the eastern banks of the Serein river. Here, a favorable southerly aspect and high-quality limestone soils beget a distinctive Chardonay based wine, distinguished from other Chablis Premier Crus by its rounded lemony flavors that nevertheless retain a fresh minerality.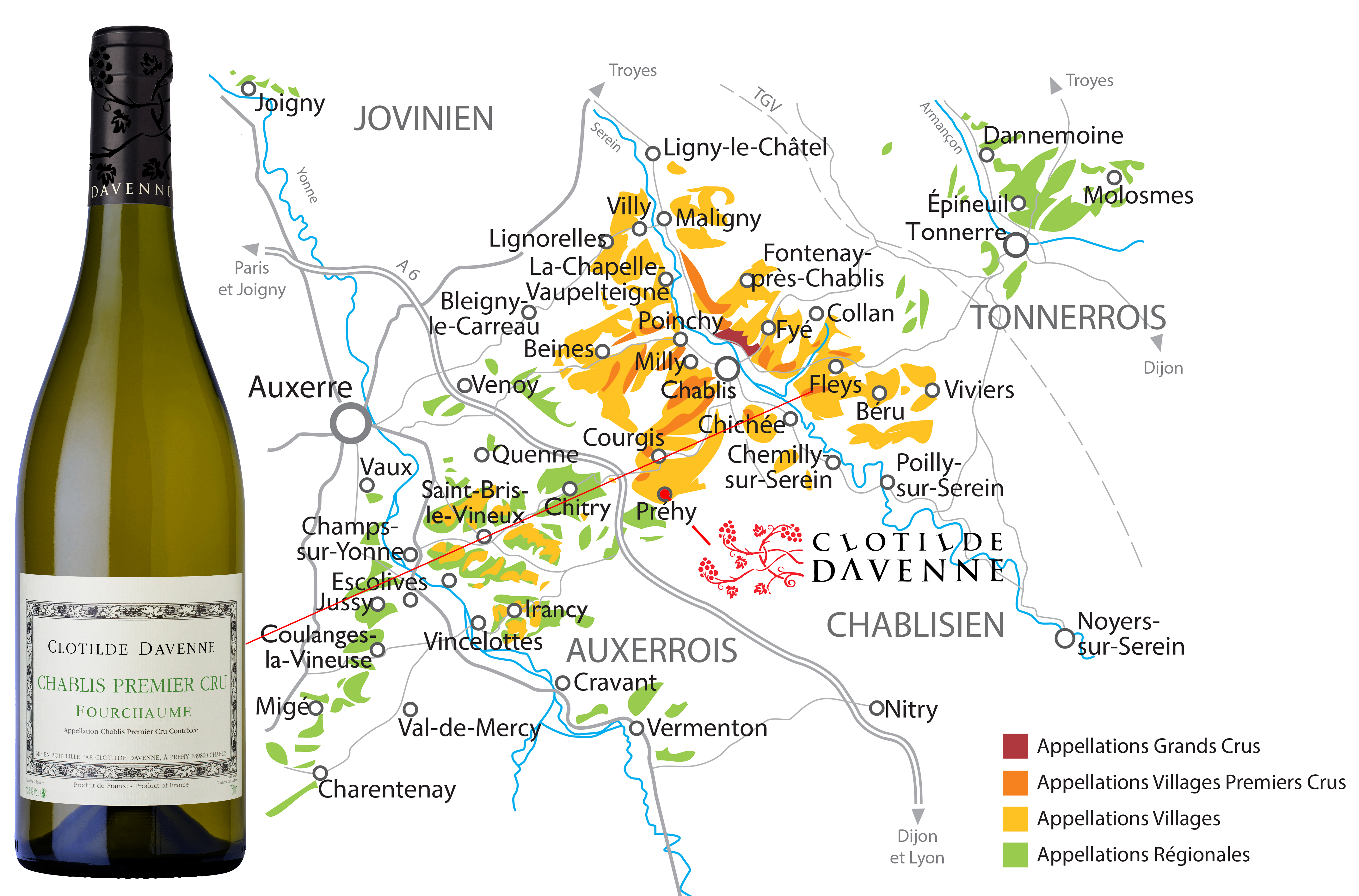 A Fourchaume wine label
The vineyard curves around the outside of a hill from Maligny in the north to the village of Fontenay-prés-Chablis in the east. This distance of three miles (4.5km) encompasses several other Premier Cru vineyards, including l'Homme Mort and Vaulorent  (which actually lies on the hill to the south). Grapes grown in these vineyards can be labeled either as Fourchaume Premier Cru or with their own vineyard name under the complex Chablis Premier Cru laws.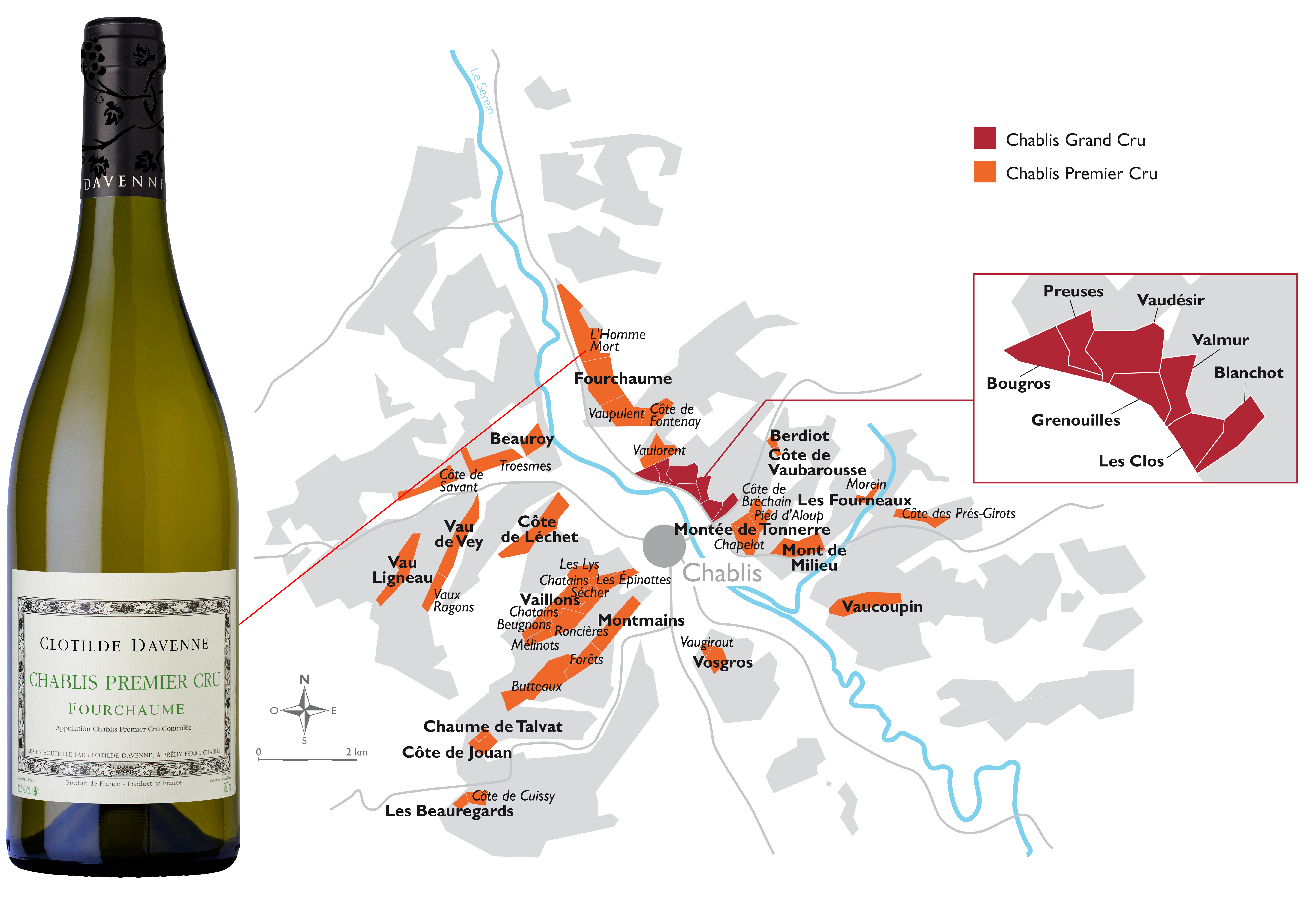 The curve of the hill gives the Fourchaume vineyard a variety of exposures, ranging from southeasterly to southwesterly. This gives rise to a range of mescolimates, and so there is some variation in Fourchaume Premier Cru wines based on the preference of the producer. Parts of the hill have a similar exposure to the Chablis grand Cru  vineyards which lie across the Fontenay valley, to which Fourchaume wines are often compared.
The soils in Fourchaume are also similar to those in the Grand Cru vineyards, being made up of the same chalky, limestone-rich Kimmeridgian subsoil. This dry, barren soil helps to stress vines, lessening vigor  and vield  and leading to more concentrated grapes. In fact, these soils often help to delimit the Premier Cru vineyards from those of basic Chablis and Petit Chablis, which tend to be grown on soils that have a lower proportion of clay.
Fourchaume, along with Mont de Milieu  and Vosgros, is one of the better known of the Chablis Premier Cru wines and is found on wine lists around the world.