The Aligoté varietal first emerged in the Bourgogne winegrowing region in the 17th century, and is the result of a cross between Gouais Blanc and Pinot Noir. It also shares its origins with Chardonnay.
For a long time, the Aligoté grape suffered from being compared to Chardonnay, despite sometimes being planted alongside it in certain prestigious appellations such as Corton-Charlemagne and Montrachet. It flourished on the best hillsides, producing bigger, more plentiful grapes than the Chardonnay varietal.
In 1937, along with the other Bourgogne AOCs, the Aligoté grape received a first sign of recognition, with the creation of the Régionale AOC, Bourgogne Aligoté, which was authorized to be produced right across the Bourgogne winegrowing region.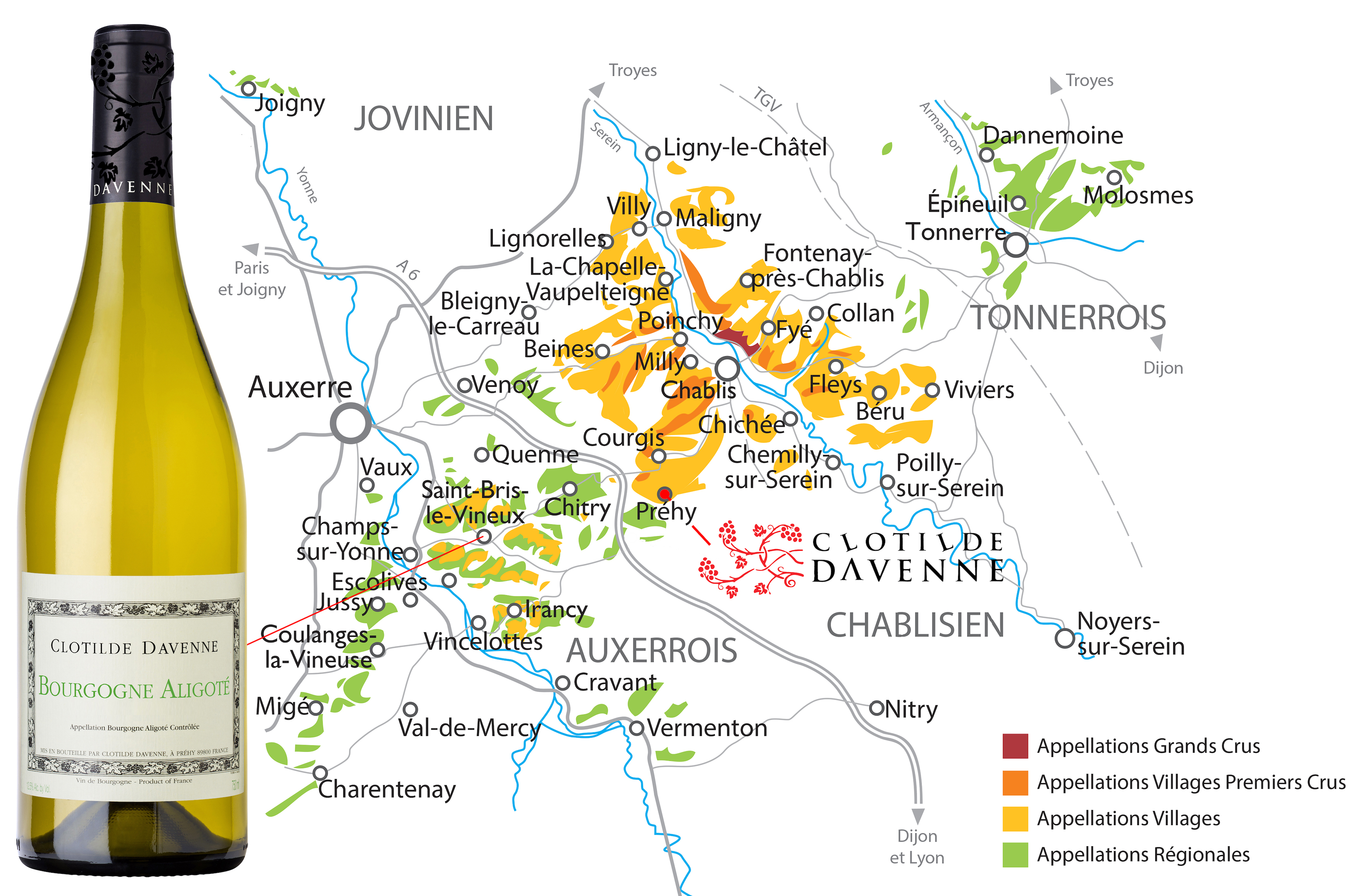 For the past five years, its reputation has continued to grow. Bourgogne Aligoté is now appreciated by wine lovers for its vivacity and thirst-quenching qualities, and is popular among a hip young clientele.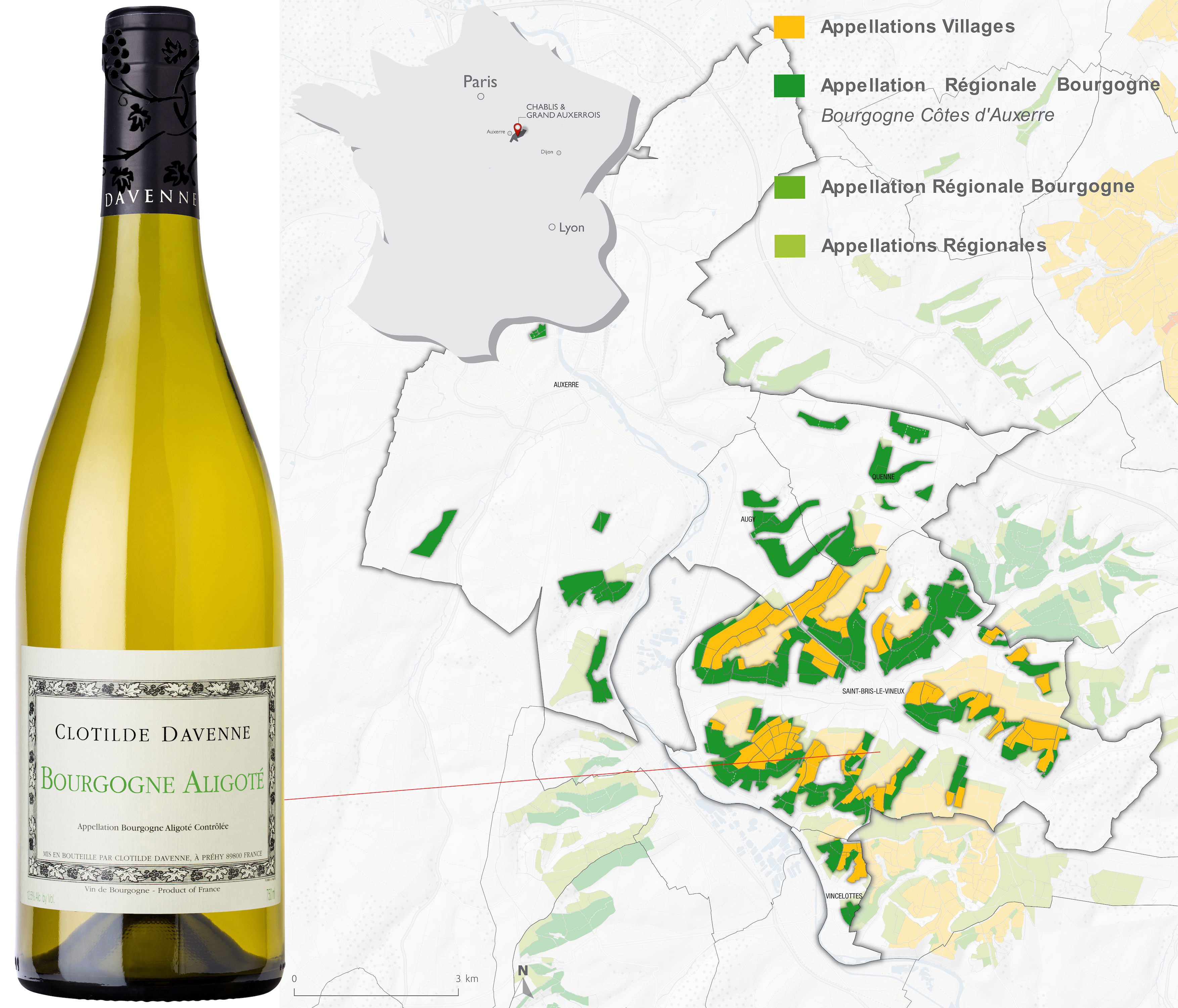 Bourgogne Aligoté first catches the eye with its pale yellow color with hints of gold.
On the nose, it offers a range of delicious aromas of white-fleshed fruit, white blossom, peach, lemon, linden, acacia, hazelnut, green apple, and sometimes even citrus.
On the tongue, it is always remarkably fresh, with hints of saline and a fruity acidity that ensures good length.
Ideal as an al fresco aperitif in the garden, with lunch on the riverbank, to accompany a barbecue, or for a dinner with friends by the fireside, Bourgogne Aligoté is the perfect accompaniment for a convivial event and is ideal for sharing.
Seafood and oysters would wonderfully enhance its saline notes. With line-caught bass or shellfish, a lightly aged Bourgogne Aligoté would be able to bring out the delicate notes of the seafood.
Try with white meat such as poultry or roast pork, or at the end of a meal with fresh or aged cheese such as Crottin de Chavignol. It will be sublime!